Introducing UWE Bristol As Our 20th Partner University
We're proud to welcome University of the West of England – UWE Bristol as our 20th partner university! This means that students graduating from Sunway College Kuching's diploma programmes are eligible to twin to the 2nd year of entitled UWE Bristol degree programmes. UWE Bristol is located in Bristol, UK, and has been established since 1992.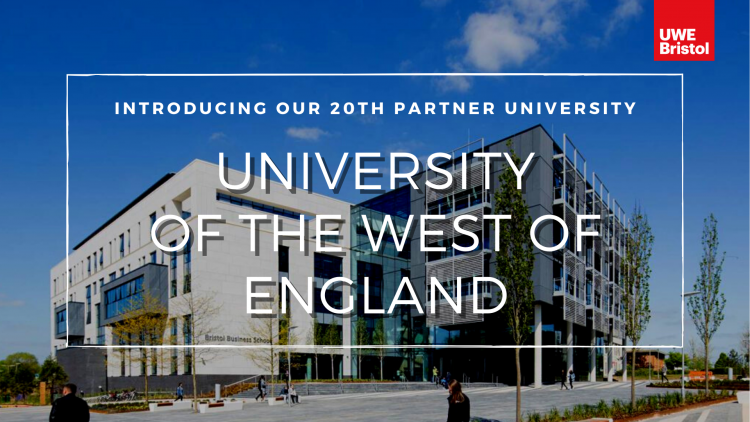 Here's a quick intro from UWE Bristol: 
"At UWE Bristol, we're focused on solving future global challenges through outstanding learning, world-leading research and a culture of enterprise. 
Here, we empower our students to make a choice. To choose a university that pushes itself as much as it pushes them. To choose a community of original thinkers – breaking new boundaries and leading the way. 
From our enterprise support programmes to industry masterclasses. Professional mentoring to business incubators. World-leading research facilities to work experience opportunities across the globe. We give our students the tools they need to act on their ideas and make them happen. 
Each of our pioneering courses have been created in partnership with industry professionals. And over 150 come with professional accreditation from industry bodies. Coupled with world-class teaching, they're designed to equip students with the most in-demand skills, and the kind of mindset that employers want and need. So that when you graduate from UWE Bristol, you're ready to take on the world." 
Having 20 partner universities is a huge milestone for us, we never expected to reach this many universities in such a short period of time. We will continue to reach out to more universities to allow our graduates the most flexibility when choosing their future pathway. 
Article available on RISE Issue 1