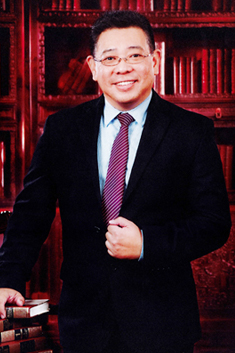 Welcome – Your World Awaits
Our Story:
Welcome to Sunway College Kuching, a member of the SUNWAY EDUCATION GROUP (SEG). You are to embark on one of the most important journeys in your life. Your ideal college experience should include opportunities to fulfil your potential academically and socially. Sunway College Kuching is constantly evolving to ensure teaching methods and facilities are the best for our students.
Sunway College Kuching is part of the Sunway Education Group and are fully owned and governed by the Jeffrey Cheah Foundation. The Foundation which was launched in March 2010 operates upon the philosophy of the Founder, Tan Sri Jeffrey Cheah, who is passionate about giving back to the community up in the 1990s. Sunway College channels its surpluses back to the Foundation which in turn provides scholarships and financial support to deserving students. Over 100 million in scholarships has been disbursed to-date by the Foundation. The Jeffrey Cheah Foundation champions the spirit of giving back to society and the belief that education transforms lives. And, every student and staff at Sunway College is able to contribute in the same way by virtue of the simple fact that we are a part of the Sunway community.
You are about to embark on one of the most important journeys of your life. Your ideal college and university experience should include opportunities to fulfill your potential academically and socially. At Sunway College, there are a variety of courses to choose from, and a host of activities you can join. With our nurturing and committed team of lecturers, combined with a conducive study environment and state-of-the-art facilities, we prepare you for success in life.
Professional Accounting Programmes:
The award-winning Sunway College Kuching offers programmes of study leading to the globally recognised ACCA (Association of Chartered Certified Accountant) and ACCA – FOUNDATION IN ACCOUNTANCY (ACCA-FIA) and International Association of Bookkeepers (IAB) credentials.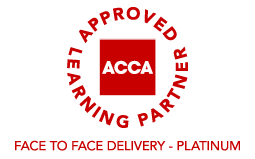 .
I am pleased to inform you that Sunway College Kuching is the first and the only institution of higher learning in East Malaysia in 2010 to be awarded the Approved Learning Partner –Student Tuition, the PLATINUM status. This status is awarded by the Association of Chartered Certified Accountants (ACCA) under a new scheme that give formal recognition to leading tuition providers who offer quality tuition and support to ACCA and ACCA-FIA students and we have maintain it for the past 10 years.
 Diploma Programmes:
At the Diploma level, Sunway College Kuching offers Diploma in Accounting and Diploma in Business Management. The range of Diploma programmes has been carefully designed to suit the different learning preferences of students, and to prepare them to enter their universities of choice. We have established a number of collaborative arrangements with reputable local and overseas universities that will provide articulation pathways for our Diploma in accounting and management holders to pursue degrees in
International Business, Accounting and Finance, or Business Management at good ranking universities. Arrangements with University of Nottingham Malaysia Campus, University of Heriot Watt, Malaysia Campus, Curtin University Sarawak and Australia, Birmingham City University, Cardiff University, Wales, University of Western Australia, Perth, University of Canterbury, New Zealand, University of Waikato, New Zealand, James Cook University, Singapore, KDU University College, Australia Catholic University, Sydney, Victoria University, Melbourne, Australia, Kaplan Higher Education Academy, Singapore, University College Technology Sarawak, UCSI University, Deakin University Australia, Dublin Business School and Sunway University are already in place. Students who complete diploma in business management will have the option to enter into Year 2 of undergraduate degrees at Sunway University Bachelor's degree programmes namely Business Management, Business Studies, International Business, Global Supply Chain Management, Marketing, Entrepreneurship and Accounting & Finance.
Become part of a continuing success story:
We have an enviable track record that we are truly proud of. We, at Sunway College Kuching continue to work hard to ensure that our students have the best education available and are looking forward to seeing more students completing all their courses successfully. We look forward to welcoming you to the College, as visitor during one of our many open days, or as a brand new student in 2021. I am confident you will have enjoyable and rewarding times ahead of you at Sunway College and wish you the very best in your endeavours. We hope you will choose to become part of our students' continuing success story. We thank all for your support, cooperation, and understanding as we navigate this complex situation together and do remain vigilant, be mindful of your surroundings, and may everyone stay safe and healthy.
Happy New Year,
Joseph Lim
Chief Executive Officer
Kolej Sunway Kuching
Our Vision
To be the Premier Business, Accounting and Finance Course Provider in East Malaysia.
Our Mission
To provide quality and internationally recognised business and accounting programmes from technician to undergraduate level in East Malaysia to address the shortfall of talent development in the field of accountancy for the State of Sarawak;
To provide various diplomas which serve as a firm academic foundation for further studies in related degree programmes with credit exemptions from various leading and top ranking universities.
To equip graduates with employability skills highly sought after by employers.