In Loving Memory of YB Tan Sri Datuk Amar Dr James Jemut Masing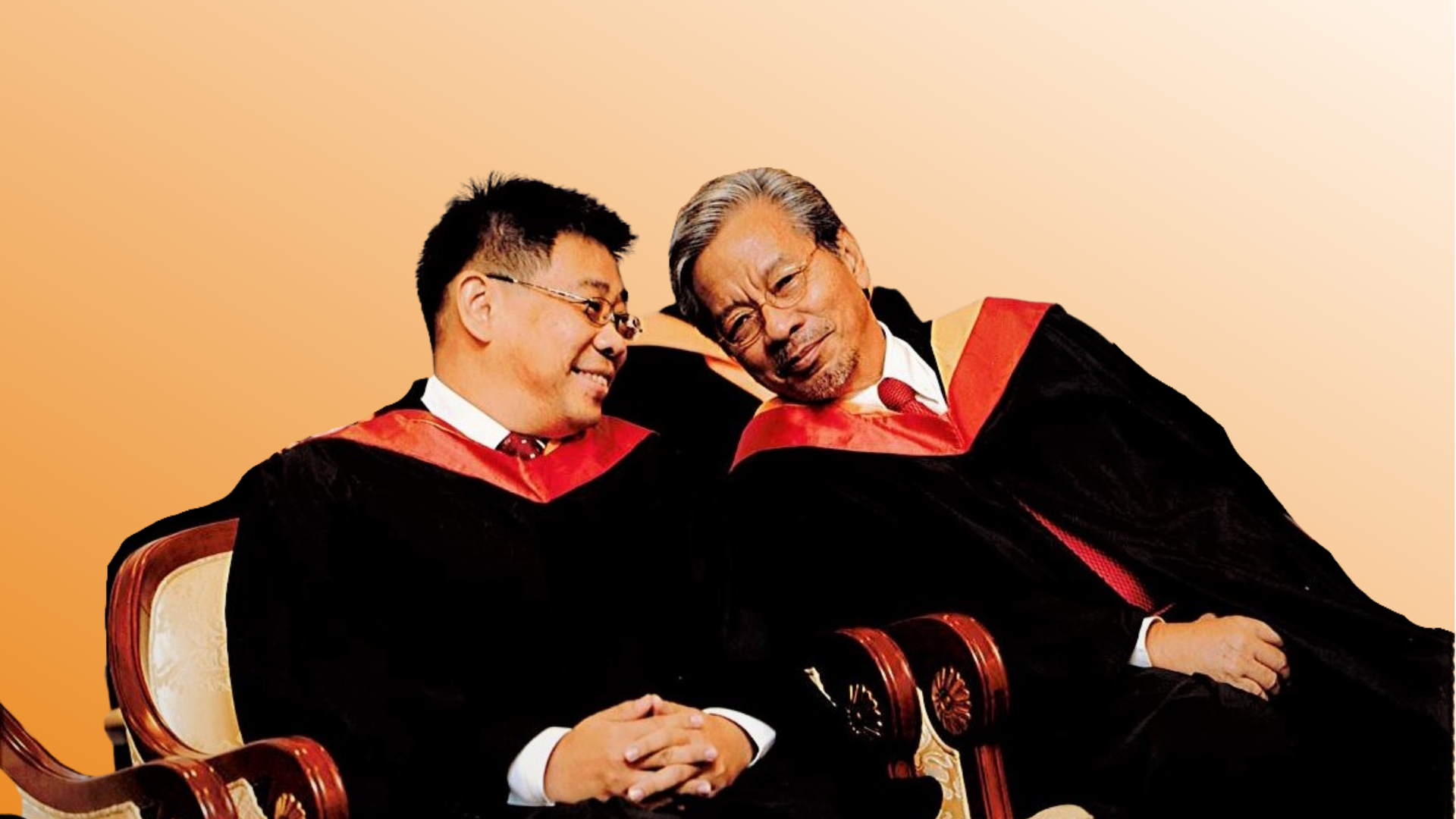 He asked for so little but gave so very much
It is with painful regret that I inform our Sunway family and friends of the passing of the very dear Chairman of our industrial advisory board, Yang Berhormat Tan Sri Datuk Amar Dr James Jemut Masing, Deputy Chief Minister of Sarawak, Minister for Infrastructure and Ports Development. He was an exemplary leader and a dear friend of mine. I first had the great privilege of meeting this gentleman in 1998 in his capacity as the then Tourism Minister of Sarawak.
As we grieve the passing of one whose presence will be very much missed, having loyally served Sunway College Kuching's Industrial Advisory Board for the past 10 years, we are grateful to have had him lead as our Chairman and as one of our pioneer and valued members who witnessed the growth of Sunway College Kuching since 2011. His commitment, professionalism and dedication to his work were exemplary and YB had witnessed and been the guest of honor to many of our college's events, namely graduation, opening of Sunway College Kuching's city campus and various memorandum of signing ceremonies.
There isn't a doubt that YB Tan Sri Datuk Amar Dr James Jemut Masing had touched everyone who knew him with his kindness, friendliness, graciousness and overall humbleness. Tan Sri has always believed in education and over the years, he had been encouraging the youth of Sarawak to pursue tertiary education and as a board of trustees of Yayasan Pendidikan Teknikal Sarawak (Yayasan Teras) and together with Yayasan Sarawak, had provided financial assistance to 30 students from all over Sarawak to pursue accountancy courses in Sunway College Kuching. Some of these scholars are holding important posts in the public and private sectors, while others have become successful businessmen. He was a great promoter of educational development as he appreciated the opportunities that he was afforded earlier in his life.
May our thoughts and prayers be with his family as they mourn the loss of their beloved husband, father and grandfather. May the memories of the life he celebrated comfort all who knew and loved YB Tan Sri Datuk Amar Dr James Jemut Masing.
Missed Beyond Measure
Joseph Lim
Chief Executive Officer
Sunway College Kuching