R/344/6/0194 (10/22) FA2731
ACCA (the Association of Chartered Certified Accountants) is the global body for professional accountants, offering business-relevant, first-choice qualifications to people of application, ability and ambition around the world who seek a rewarding career in accountancy, finance and management.
ACCA supports its 219,000 members and 527,000 students (including affiliates) in 179 countries, helping them to develop successful careers in accounting and business, with the skills required by employers. ACCA works through a network of 110 offices and centres and 7,571 Approved Employers worldwide, and 328 approved learning providers who provide high standards of learning and development.
Through its public interest remit, ACCA promotes appropriate regulation of accounting and conducts relevant research to ensure accountancy continues to grow in reputation and influence.
ACCA has introduced major innovations to its flagship qualification to ensure its members and future members continue to be the most valued, up to date and sought-after accountancy professionals globally.
Founded in 1904, ACCA has consistently held unique core values: opportunity, diversity, innovation, integrity and accountability. More information is here: www.accaglobal.com
WHY ACCA?
Reasons to choose ACCA as the route to a career in accountancy and finance.
Wider Career Options: Work for Your Dream Employer
This professional qualification will provide you with skills and knowledge relevant to any business allowing you to freely choose the types of accountancy role and organisation you want to work for.
Reputation and Prestige: Global Recognition by Leading Employers
ACCA is a global body for professional accountants with over 100 years of history. Accountants with this qualification are in high demand as employers all over the world recognise its reputation for quality, excellence and relevance.
ACCA Programme Syllabus
Applied Knowledge exams
An exceptional introduction to the world of finance and accounting, these exams provide students with a broad understanding of essential accounting techniques.
Applied Skills exams
Building on your existing knowledge and understanding, Applied Skills develops strong, broad and practical finance required of future strategic professional accountant in any sector or industry.
Strategic Professional
These exams provide students with the unique blend of skills, real-world focus and specialisation options which will super-charge careers and develop strategic, forward-thinking professional accountants. Strategic Professional exams are comprised of both Essentials and Options exams.
Essentials
Students will take both these exams which provide them with the skills they need to make an immediate impact with employers.
Options (**)
These exams offer the unique opportunity to specialise in areas of greatest relevance to a chosen sector or career path.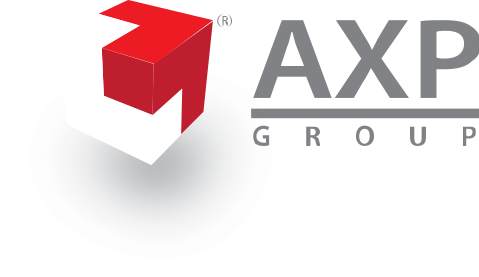 (#) Students have the option of learning AXP Audit Software and obtain a Certificate of Proficiency (if pass AXP Audit Certification)
** Please check with our counselor on the availability of each optional paper for each semester.
Structured Teaching and Learning Approaches
Time Frame for Completion of Studies
ACCA Qualifications Pathway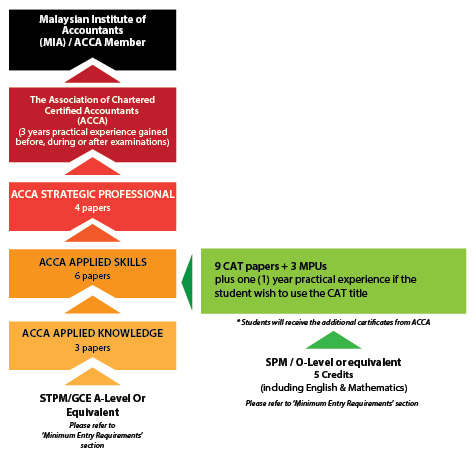 Academic Calendar
Entry Requirement
Matapelajaran Umum (MPU)
Strategic Alliances & Partners