Together To Aid The Needy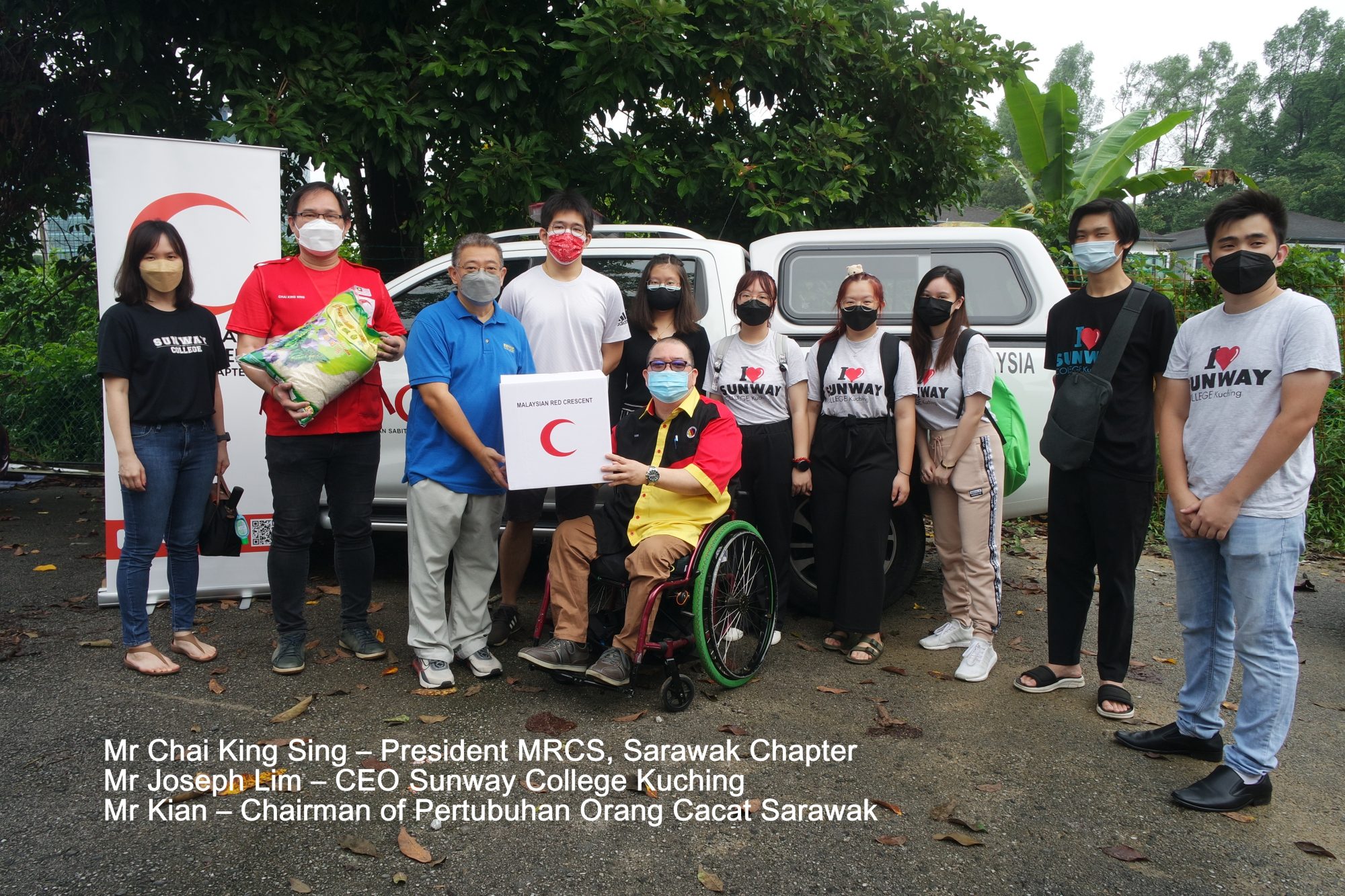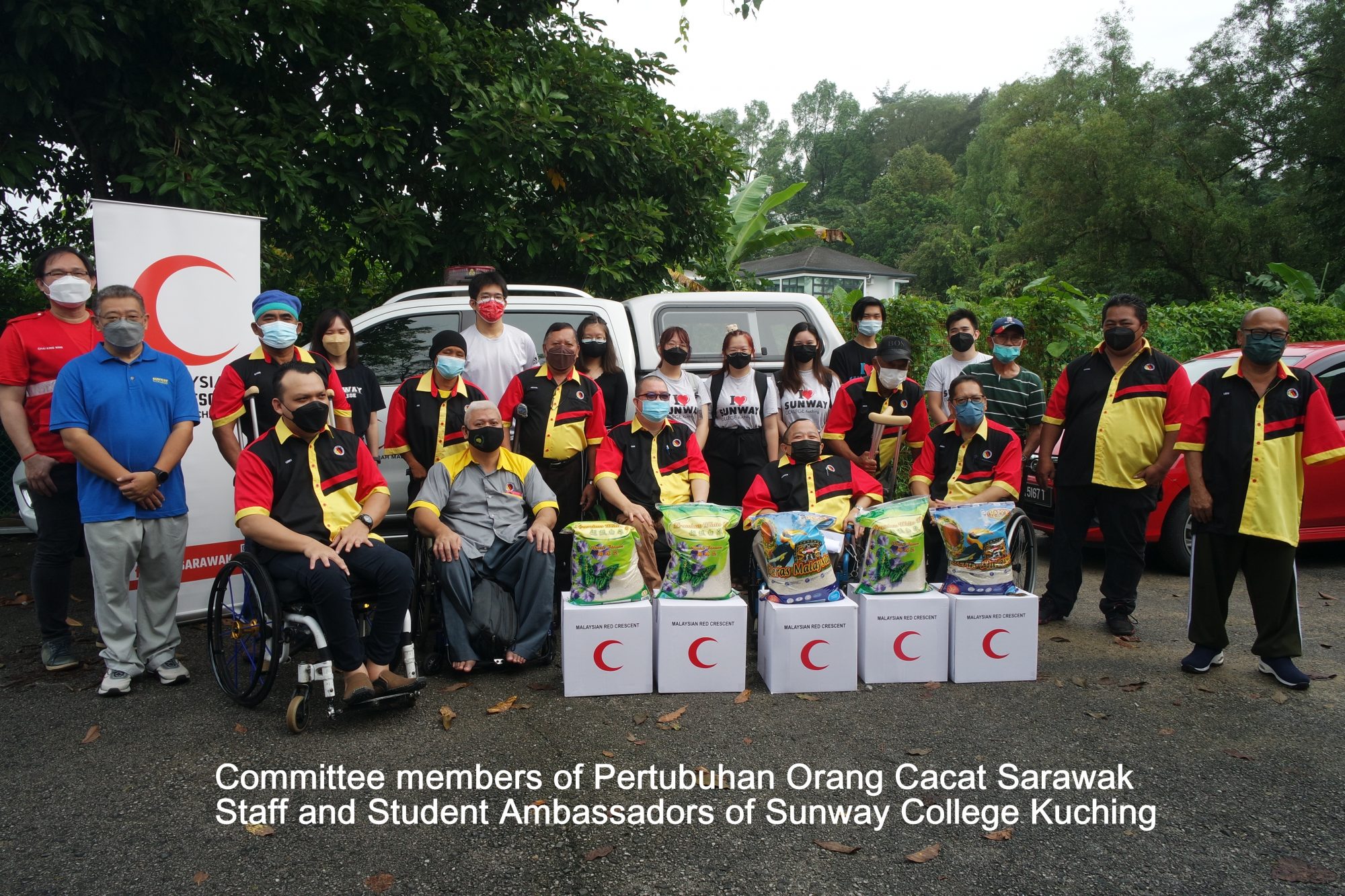 Students participating in community engagement activities have a positive and lasting impact on society. This allows them to learn life skills, gain new knowledge and to help those in need. To provide such an avenue for students to contribute and make an impact in our society, students from the Diploma programmes of Sunway College Kuching together with the Malaysian Red Crescent Society (MRCS), Sarawak Chapter started the fund-raising project and developed a shared value partnership to bring hope and joy to 75 families of the Sarawak Society for Disabled (Pertubuhan Orang Cacat Sarawak) in the form of Food Aid Distribution on 15th January 2022. 
The initiative aims to assist and help the Sarawak Society for Disabled families in Kuching and Sri Aman by raising funds and providing them with Food Aid Distribution. This is also in line with the Sustainable Development Goals (SDG) – Goal 2- Reduce Food Insecurity in these families and people groups.
The initiative was led by a group of Student Ambassadors and assisted by students from the Diploma programmes, who volunteered to be part of the preparation and looked for sponsors.
The MRCS, Sarawak Chapter prepared a list of provisions needed. Funds worth RM7,500.00 were raised throughout the collection period from 4 January to 14 January and 75 families were identified by the MRCS Sarawak Chapter to receive the provisions.
Chris Toh, past and immediate Student Ambassador President together with Audrey Wong, the current Student Ambassador President were coordinating the project. In charge of leading the preparation tasks whilst coordinating with MRCS Sarawak Chapter and other students and promotion of the initiative, both Chris and Audrey shared that their involvement had helped to redefine their coordination skills as leaders as well as gaining experience in planning an event during the pandemic. 
Taking part in the sourcing of sponsors, all the student ambassadors and volunteers shared that their participation in the initiative has heightened their determination to assist in creating a better tomorrow for the needy. The students have shown resilience and a shift in mindset as they faced various challenges while working on the CSR project. 
On behalf of Sunway College Kuching and the MRCS Sarawak Chapter, we would also like to express our sincere thanks to the following sponsors: 
1) KPMG PLT
2) Crowe Malaysia PLT
3) TNT Chartered Accountant
4) Jerry Lim & Company
5) Polima Forest Bintulu Sdn. Bhd.
6) Kelab Rekreasi Stampark Kuching 
7) Idris Ibrahim & Co Chartered Accountant 
8) Boscor Associates Sdn. Bhd. 
9) Management and Staff of Sunway College Kuching